Features
Briggs & Stratton 498869
New OEM Intake Gasket
Genuine Briggs & Stratton Part
Replaces Old Briggs # 270872
Briggs & Stratton owns Simplicity, Snapper, and Murray brands.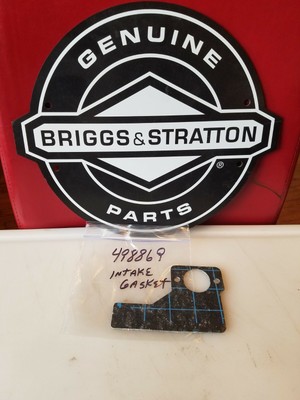 Briggs & Stratton 498869 Intake Gasket Replaces 270872
Keep it Running - Keep it Genuine. Help keep your outdoor power equipment running at peak performance by ordering Briggs & Stratton replacement and maintenance parts. You can find the right part you need including carburetors, air filters, spark...